Robotics and automation are here to help you.
Today, robotics provides highly functional and reliable solutions that will pay for themselves in no time. At Probot, we believe that technology can be harnessed for almost any purpose. We utilise the latest robotics solutions to support automation.
We believe that almost anything can be automated. Of course, we'll be your guide and tell you when it makes sense.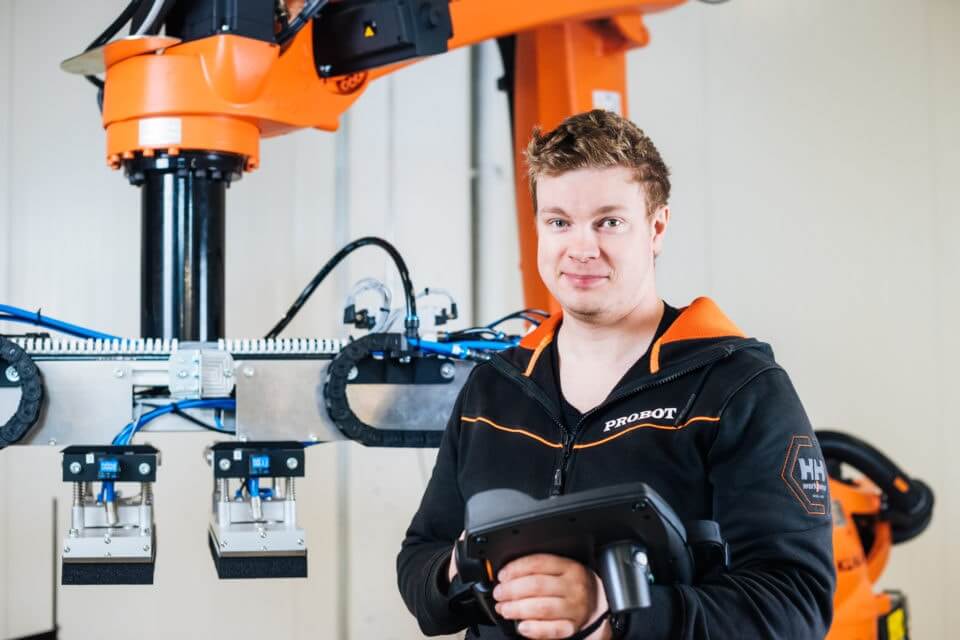 Probotics that meets your needs
Our customer-driven service ensures that you'll get custom robotic and automation solutions that meet your needs as a part of a larger whole. Whatever the challenge, we'll provide a solution and show you what technology can do. We can also utilise machine vision, artificial intelligence (AI) and the opportunities that extended reality (XR) brings whenever needed.
In addition to our solutions, you'll have access to our expert services and free guides. Our product range includes OMRON collaborative robots and KUKA industrial robots and grippers. We're also your Unitree Robot Dog distributor in Europe.
Do not hesitate to contact us!
How can we best help you?
Don't worry, let us help you! We'll get to know your operations, investigate your challenges and provide the optimal solution for your needs. We'll be your expert partner throughout the project.
Great! So let's get our project going!
Whether it's reliable consulting or annual robot maintenance you're looking for, our experts are happy to help you!
Our expert services at your disposal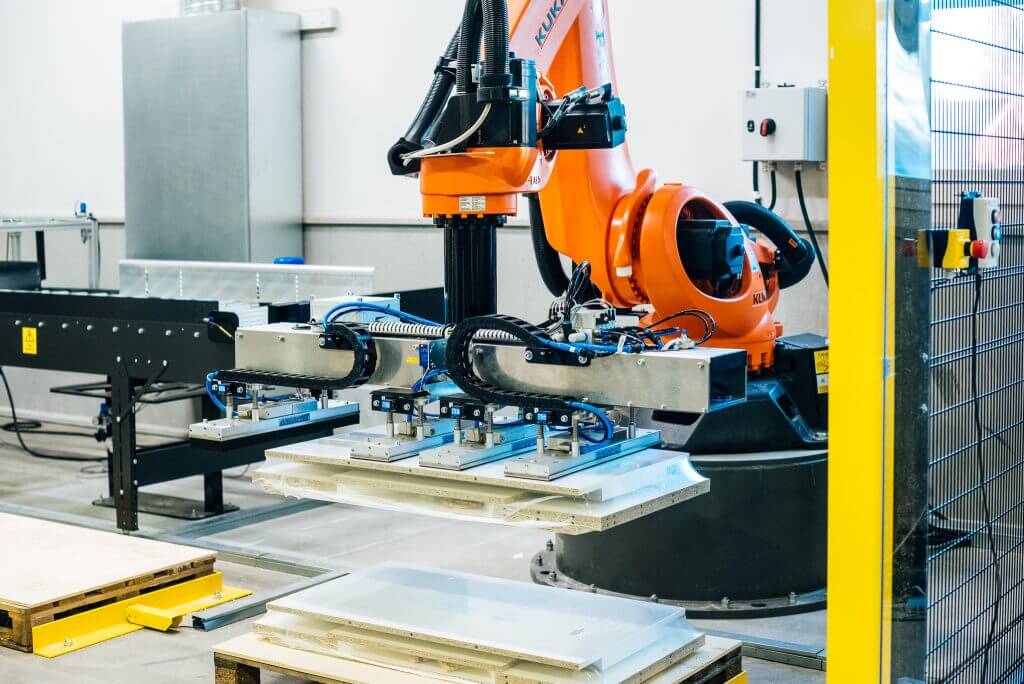 FAQ – Frequently Asked Questions
A robotic cell is a mechanical system that includes a robot and the automation used by the robot in production as well as other machines and safety equipment.
The name "robotic cell" refers to the robot's operating area. This typically includes three parts: 1) the workpieces coming to the cell (input), 2) the robot's working area and 3) the finished workpieces leaving the cell (output).
A mobile robot is a robot that can move autonomically in its environment.
Including robotic locomotive abilities significantly extends the robot's applications: in the extreme case, the robot will be able to access the entire air space, terrain and, in increasing amounts, bodies of water. Advantageous mobile robots have been designed to optimise processes that are dangerous or repetitive for humans.
Industrial robots are typically large, fixed machines designed for tasks that require high accuracy, speed and power. Industrial robots are available in multiple size categories. For example, robotic arms are available in models with a load-carrying capacity ranging from one to several thousand kilograms.
Industrial robots are optimal for repetitive processes that remain unchanged for years and/or are dangerous to humans. The best benefits occur in routine tasks that require strength, accuracy and speed, such as palletising, assembly, machine tending and welding.
Cobots, or collaborative robots, are small and agile. They have been designed to support and enhance work processes and operate alongside human workers.
The calm and careful cobots do not need to be supported by safety arrangements – they stop when bumping into an obstacle. Just like an industrial robot, you can attach a cobot to a track, mobile platform or ceiling. However, as cobots are small, they can be alternated considerably more freely and they don't take up a lot of space. Cobots are quick to learn new motions, and they are easy to program without special programming skills.
A gripper is a robot tool that enables a robot to pick up and hold specific objects. A wide range of different grippers is available for robots, and custom grippers can also be built for specific purposes. The most common gripper types include vacuum grippers, magnetic grippers and finger grippers.
Extended Reality (XR) is a term that covers all the environments where actual reality comes to contact with virtual reality. It includes virtual reality (VR), augmented reality (AR) and mixed reality (MR), which exists between the former two.
With the correct implementation, XR can serve as a kind of new sense for humans, playing a role between humans and technology.
In the abbreviation XR, the letter X refers to the undefined so it can be used to mean any reality.
Virtual reality, also known as artificial reality, is a simulated environment created using sensory experiences produced by a computer simulation.
Virtual Reality, often abbreviated as VR, can be used to simulate a real or imaginary environment. The purpose is to develop understanding, communication and safety between technology and humans.
Virtual Reality is an area of Extended Reality (XR).
Augmented Reality (AR) is technology that expands our physical world by combining virtual content to it. This means that AR integrates digitally generated content to existing, physical spaces.
Augmented Reality is an area of Extended Reality (XR).
Mixed Reality (WR) means the virtual merging of the reality that humans experience using their senses and computer graphics by creating visual objects and environments.
Mixed Reality is an area of Extended Reality (XR).
Interested?
Give us a call!
Facing challenges in your production? Looking for solutions even before running into a problem? Whatever the case, we have the right solution for you.
Maria Ruottinen
Sales and Administration
Partnerit
Yhteistyökumppaneitamme