Partners and Logics
Over our years of operation, we've often come across promising and reliable products and components that we've selected for our range. This means that our range only includes products that we know will work brilliantly in practice and we're proud to stand behind them.
"One thing's for sure: we won't sell you any crap."
-Matti Tikanmäki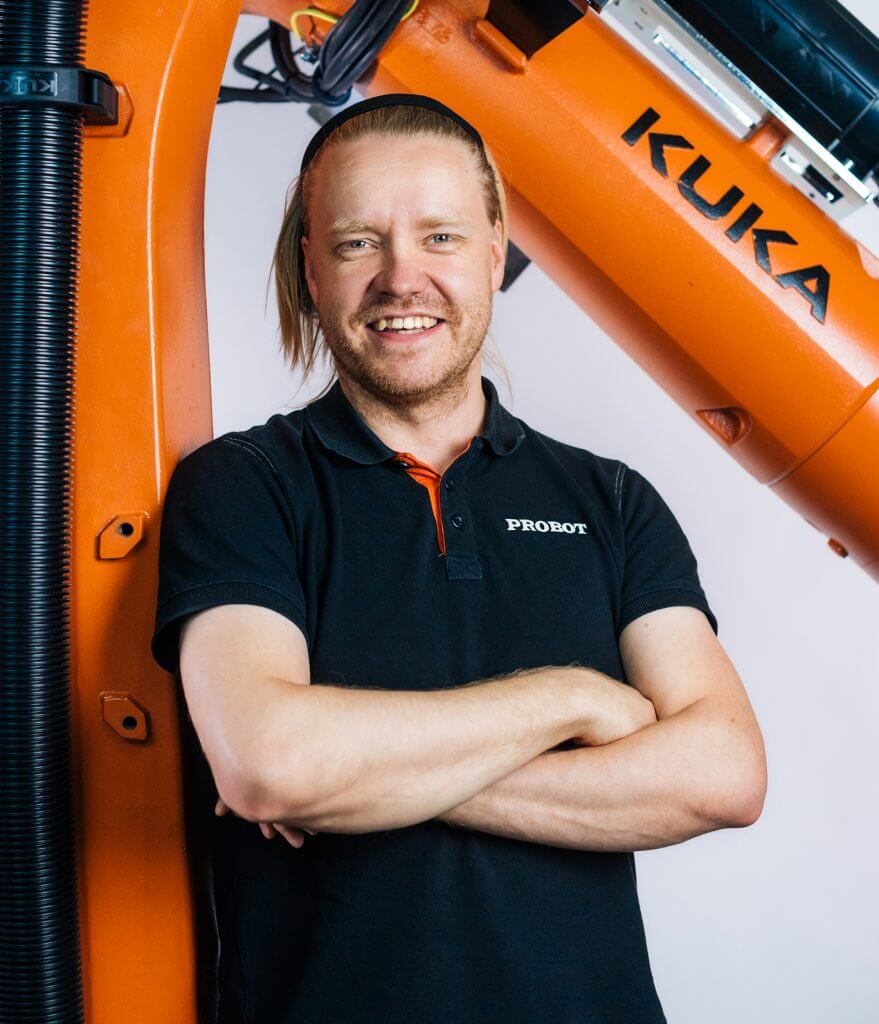 Industrial robots and cobots
KUKA
We're a KUKA Official System Partner!
KUKA, a company from Germany, is one of the world's leading producers of industrial robots and industrial automation solutions. We belong to the global KUKA system partner network. This means that we know KUKA's products and services almost like the back of our hands. A partnership agreement is always a guarantee of real industry and application competence.
We're a KUKA integrator and can implement the automation system you need for your projects utilising the KUKA technology. We have strong expertise in robot integrations in multiple industrial fields so you can safely rely on our competence in this area, too.
Our experts are happy to help you find the solutions you need and the robots and cobots that best suit your purposes.
Mobile robots and cobots
OMRON
We're an OMRON Certified Partner!
OMRON Group operates in 150 places around the world. Their robotics headquarters is located in France. As a certified OMRON partner, we can provide an increasingly wide range of mobile and cobot solutions. The certificate is a certain guarantee of effective technology competence, quality and experience.
We're happy to be your partner in automation solutions related to OMRON technology.
OMRON is a pioneer manufacturer of industrial mobile robots that closely collaborates with its clients in developing industry-best solutions. When you work with OMRON, not only will you get a robot, but also a fully integrated solution that meets your automatised production needs.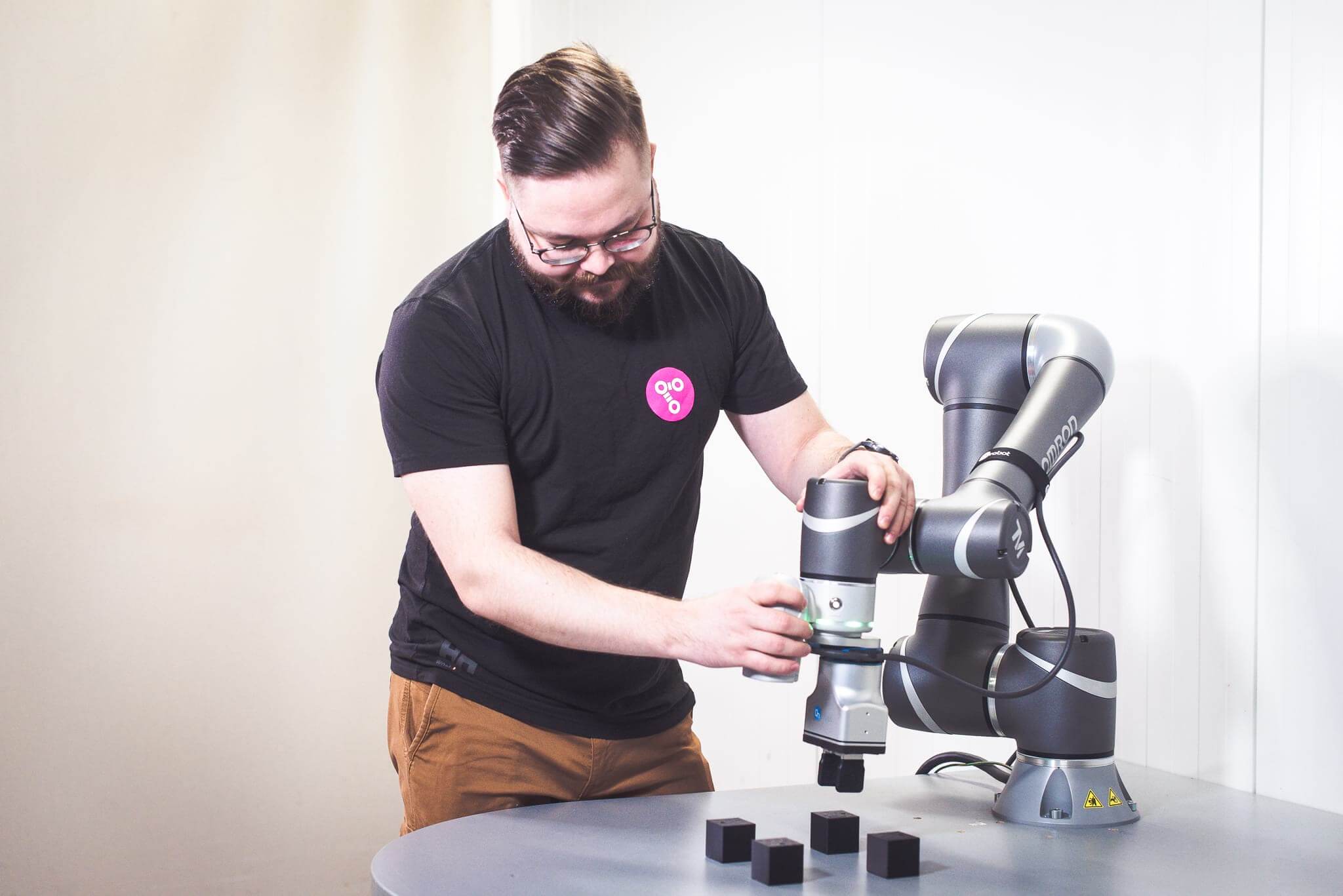 Environmentally friendly laser marking solutions
Cajo Technologies
Thanks to Cajo's progressive laser technology, we can provide our customers with an efficient, environmentally friendly and traceable laser marking on nearly any material. The machine-readable laser marking solutions will sustain throughout the product lifecycle, even in highly challenging conditions. It also allows reducing the carbon footprint by over 90% compared to methods such as inkjet marking, as the technology is additive-free.
Our cooperation with Cajo Technologies provides an opportunity for industrial manufacturers to get comprehensive solutions that improve the efficiency of production, combining top-range laser marking, accurate machine vision and reliable robot automation.
Cajo is an international, rapidly growing technology company with headquarters and manufacturing in Kempele, Finland, and affiliates in India and the United States.
Robot dogs
Unitree Robotics
We are your Unitree Robot Dog distributor in Europe!
We have the honour to represent Unitree Robotics' products in Europe. Our constantly expanding range includes robot dogs from consumer versions to weather-protected industrial ones.
Unitree products are excellent development platforms for operators such as research institutes that want to get a kick start to their own quadruped robotics research.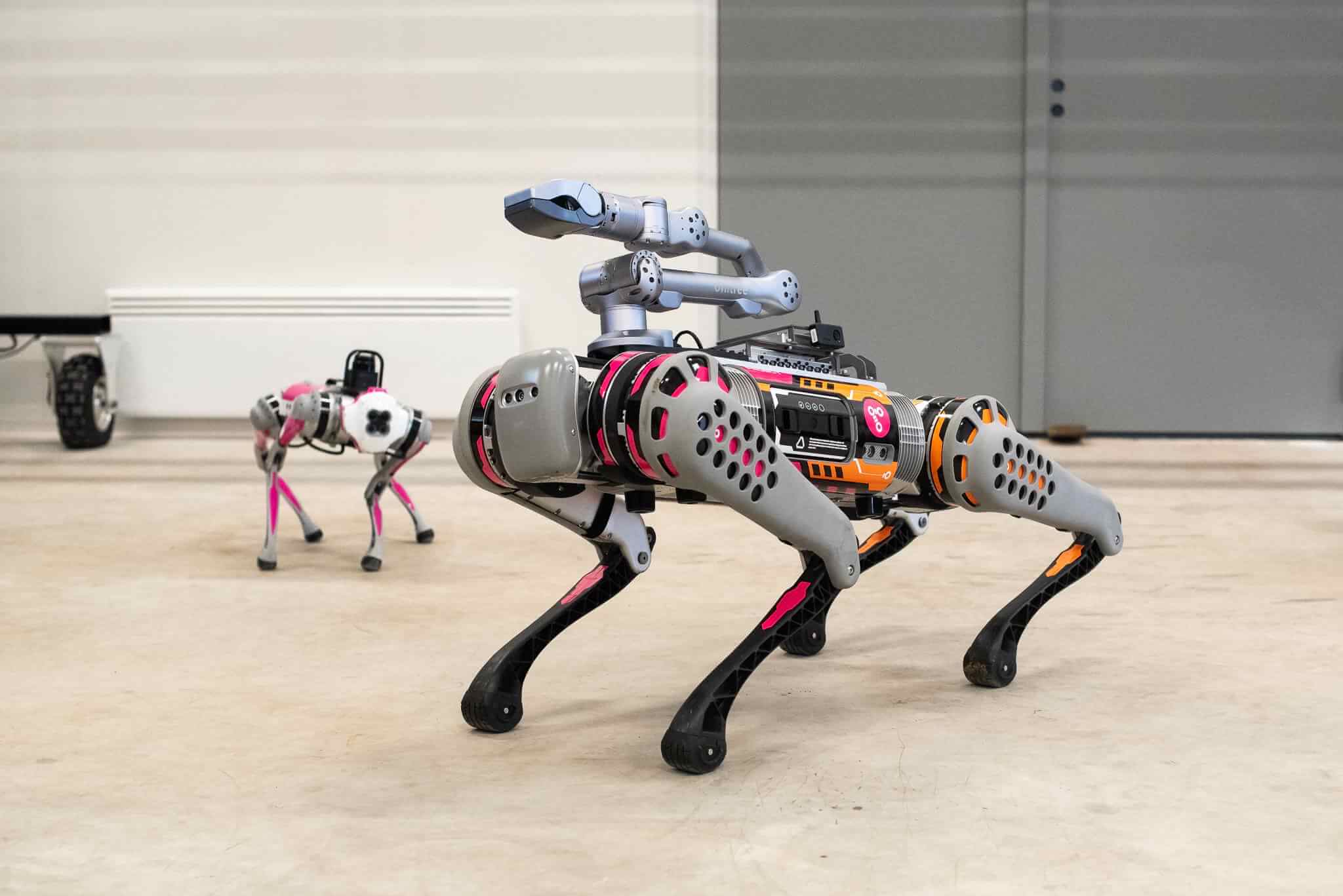 Wide range of grippers
OnRobot
We're part of the OnRobot partner network!
OnRobot, a company from Denmark, is one of the world's leading gripper manufacturers. The company offers an extremely wide range of finger and vacuum grippers in multiple size categories. OnRobot products represent a modern way to sell robotics solutions "off the shelf" using a Plug & Play principle. The products are particularly well-suited to setting up production quickly and for building and testing prototypes.
As their sales representative, we can offer the OnRobot products at a competitive price integrated into one of our solutions.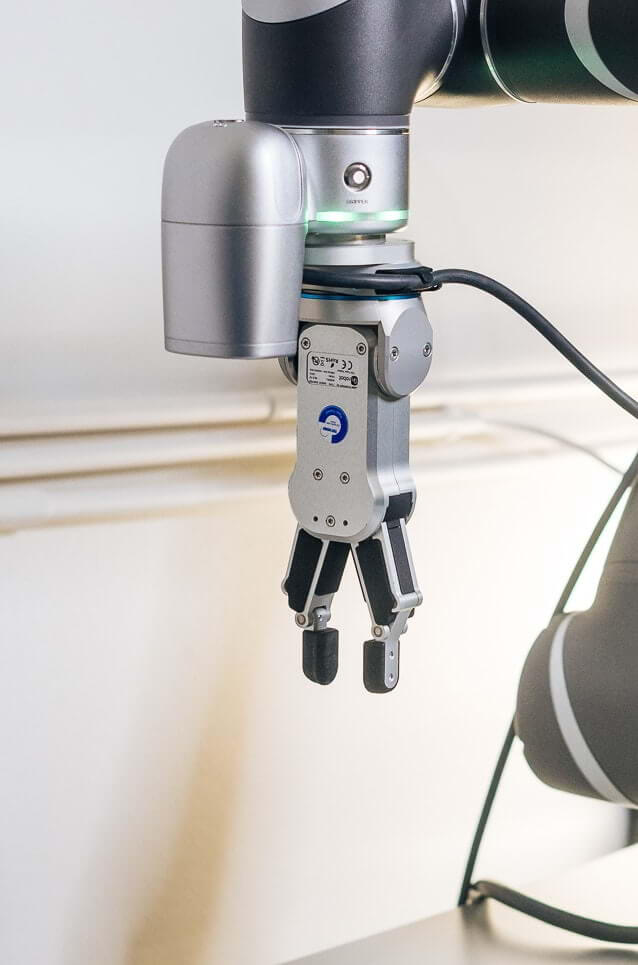 Collaborative robotic arms
Kinova Robotics
We're your Kinova cobot distributor!
Kinova Robotics, a company from Canada, is one of the biggest enterprises that bring cobots, or collaborative robots, to the market. Kinova's range includes just a few different products. Their robotic arms are particularly well-suited to what is known as mobile manipulation, i.e. a combination of a robotic arm and a mobile robot. This is because all the control hardware of Kinova's robots has been integrated into the arm. As a result, you won't need a separate technical enclosure.