Resiina, a department of Youth Friends Ltd., organizes vocational rehabilitation programs that aim to promote employment, supported by Kela. Since November, we have been working with a trainee through Resiina's work trialist program. Resiina provides valuable support to employers, assisting with trainee support and job planning. We strongly encourage other companies to consider hiring part-time employees with an open mind.
Markus Alves Bento has been gaining work experience at Probot since November through Youth Friends Ltd. He graduated as a machinist in 2012 and has since continued to improve his skills through further studies. Prior to his machinist training, Markus also completed part of his fine mechanic training.
– I'm also a self-taught basic mechanical engineer, miniature builder, and amusement park enthusiast, Markus says.
However, despite his education and experience, 28-year-old Markus has been unable to find work and is currently on disability pension. Markus believes that his autism has been a barrier to employment, and that employers often do not consider hiring people with partial disabilities or specific physical and psychological characteristics. As a result, Markus feels that he has been unfairly excluded from job opportunities.
– I've always had a strong work ethic and I want to work, so this situation is frustrating, says Markus, who has been searching for a job for nine years. He believes that Finland should adopt a similar law to Germany's, where every twenty healthy workers require one partially able-bodied person to be employed, or else face a fine.
To increase his chances of finding a job, Markus has applied for Kela's Employment-Enhancing Vocational Rehabilitation and work trials organized by Youth Friends Ltd.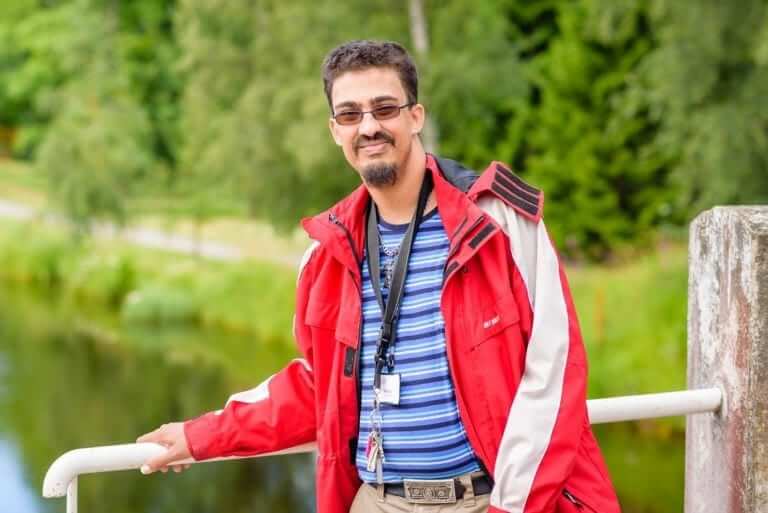 Probot work trialist Markus Alves Bento.
Support for those who want to work
TEAK (työllistä edistävä ammatillinen kuntoutus, or Employment-Enhancing Vocational Rehabilitation in English) is a program designed to provide individual support from a coach to individuals who need assistance in selecting a job, profession, or field of study due to illness or their overall situation. The program offers work experience, work coaching, or a combination of both.
Resiina provides support for employers in welcoming trainees and finding suitable job opportunities, while also offering clients a calm introduction to the job, helping them determine their own working capacity, and make career plans.
In some stage of life, anyone can be partially disabled and need additional support to enter and work in the labor market.
– There are many people in our society of working age who, for one reason or another, need a lower threshold to start or work. Their ability to work and function may be impaired for physical or mental reasons, due to challenges in managing daily life and living arrangements, or due to a lack of career plans. People who are partially able to work, those who are changing sectors, those returning to work, those starting work and those in need of vocational rehabilitation all need the opportunity to work in order to clarify their career plans and their own ability to work, says Pinja Valo, team leader at Friends of Youth and Markus' second job coach.
– For example, it is really important to be able to return to work calmly after a period of work exhaustion. For some, diagnoses, long periods of sick leave, and retirement are obstacles to getting enough help to get back to work. Employers are also very cautious about taking on a trainee with such a background, but through Resiina, the employer does not have to take responsibility for supporting the trainee's ability to work alone," Pinja adds.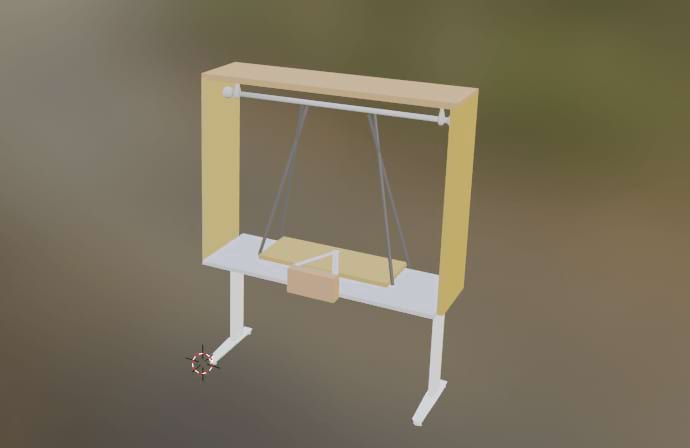 This is a 3D model of a pendulum drawing machine made by Markus, which he also built together with Tietomaa staff.
Tasks for work trial participants and support for the employer
The tasks of the trainees vary according to their skills and the needs of the company, but the aim is to get real work experience in real jobs. However, the trainee is not part of the workplace's workforce and is not given too much responsibility. Both the client and the employer are supported in these matters.
– The workplace assigns one or more supervisors to the work trialist, but Resiina's job coach also works closely with the client to support them in their job performance, Pinja says.
Resiina's job coaches therefore support both the employer and the trainee to ensure a successful return to working life.
– When it comes to employing a work trainee, you get good support from Friends of Youth in planning the work, for example through regular visits, says Matti Tikanmäki, Managing Director of Probot Oy and Markus' workplace mentor.
Work trials, like Markus, work 3-5 days a week. Rehabilitation lasts between 60 and 240 rehabilitation days, in practice between six months and two years. There is also a six-month follow-up period. During this period, the rehabilitee can work in one or more different companies.
– Employers have been happy with the long-term work experience, during which they can see the development of the trainee's skills and consider hiring them, Pinja sums up.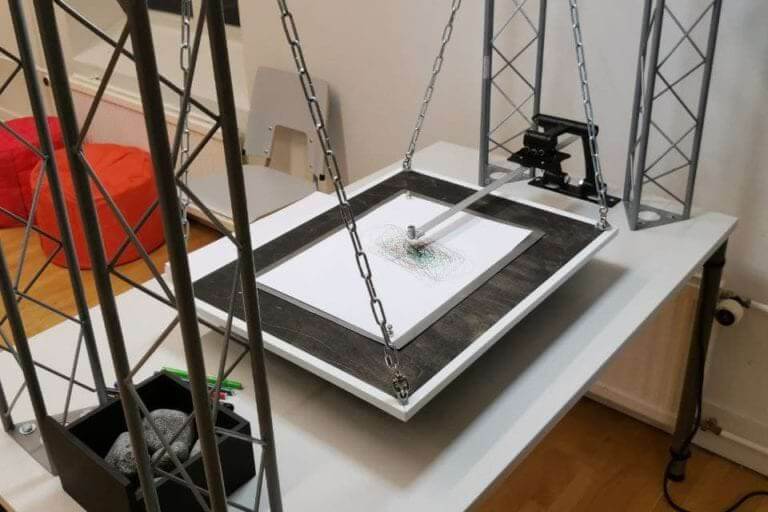 A pendulum drawing machine, conceived by Markus and created with Tietomaa's employees, ready for use at the Oulu Art Museum's functional workshop, Bottila, in connection with the SUPERNATURAL exhibition.
Work trial positions are constantly being sought. The Resiina job coach of Friends of Youth is always looking for new companies offering work trial positions and working closely with employers to ensure that the trainee's goals and the employer's needs meet. Work trial positions are obtained by mapping out employers according to clients' wishes, contacting them, and conducting familiarization and interview visits.
– There are no ready-made positions or workshops, but various employer options are individually considered and negotiated for work trial opportunities for each client, Pinja says.
3D modeling and plotter ideas
Markus started his work at Probot doing 3D modelling with Blender. Later he was involved in designing equipment for the functional workshop Bottila at the SUPERNATURAL exhibition. He built a large pendulum tumbler together with Tietoma employees. Markus was also involved in other Bottila arrangements.
– Working on this (SUPERNATURAL) project has been great! I like it when I get to do something meaningful and bring something into people's view that they haven't thought of before. Companies could cooperate more with cultural operators, Markus reflects.
– I wish companies would be more willing to hire people with part-time skills, he adds.
From our own experience, we can encourage companies of all sizes to be open to part-timers.
Note: Youth Friends now goes by the name Hoivatie. Updated the text with new links to the Hoivatie and Resiina websites on 14.11.2022.
Read more: