OSAO students Vesa Seppälä and Okko Tuuri completed an internship at Probot Oy at the end of the year. During the internship, Okko and Vesa learned programming and harnessed Probot's Delta robot, called Artinator, to paint art. The enjoyable project and the many insights it provided were, for Okko and Vesa, the best part of the internship.
Okko Tuuri and Vesa Seppälä completed their internships at Probot Oy just before Christmas. Okko, who previously graduated from high school, is currently studying at OSAO as a machine automation engineer and will graduate later this year. The almost three-month internship at Probot Oy was important part of Okko's studies. For Vesa, the six-week internship was part of a shorter course in machine automation, robotics, and 3D modeling. However, he had a background in electrical and automation engineering through previous studies and work experience.
Okko and Vesa got tips on possible internships from their school. Probot Oy stayed in their minds for many reasons. The most important reason, however, was that Probot allowed them to delve into robotics and 3D modeling, among other things.
Delta robot, acrylic paints and markers to work!
During their internships, Okko and Vesa were able to program a delta robot for an art project. The robot, named Artinator, previously delighted visitors to the SUPERNATURAL exhibition at the Oulu Art Museum, but now the same delta robot was programmed to create art in the hands of the skilled interns.
– We programmed a robot to create works of art using acrylic paints and inks. We were able to coordinate the artwork all by ourselves. We also made artworks where the robot had complete or partial randomness in determining what it would paint or draw, Okko says.
– The training also included documenting the project and instructing how to use the robot from a beginner's point of view, Vesa adds.
Robotics is now used in almost every industry. That's why Matti Tikanmäki, CEO of Probot Oy, who supervised Okko and Vesa, sometimes likes to challenge the trainees by giving them a completely unexpected topic to work on.
– Okko and Vesa took an open-minded approach to the given art robot project and quickly realized that the same laws apply whether the robot is painting a picture or loading pieces onto a forklift platform, Matti rejoices.
Python and G-code
Okko and Vesa agree that the internship at Probot Oy was educational and interesting.
– I realized how little I still knew about this field when we were first introduced to the Delta robot and how it works. Even starting the robot was a challenge at first, but it soon became a routine, Okko laughs.
– Although we have programmed robots in school, during the internship we learned new programming languages such as Python and G-code used by CNC machines and 3D printers.
– To be honest, the learning was mostly through exploration and trial and error. However, we got a lot of those famous "ah-ha" experiences and learned something new every week," Okko and Vesa say.
During their internship, Okko and Vesa also learned that asking questions is not something to be shy about.
– The trainee should never be a so-called impersonal cog in the machine. Instead, you should take an active interest in communicating with your superiors and colleagues. You shouldn't be afraid to ask for advice, because asking will get you through, Okko sums up.
For Okko and Vesa, the best part of the training was finding a solution to a problem and getting the robot moving.
We made several insights with the code. The work we did can be applied to many and developed further.
Learning on the field
Okko and Vesa feel that the internship at Probot Oy supported their studies, especially on the robotics side. In addition, they also learned about many topics that were not part of their studies but still proved to be necessary.
– So much in this industry is based on code. So learning more about code was very useful. Thanks to the training, we are now able to do completely new things in different programming languages," Okko and Vesa say.
– In addition, thanks to the visiting product presenters, among other things, we saw a lot of new products that we had not come across at all during our studies. For example, the electrically driven cylinders stuck in our minds. It's just the way things are, you get the most up-to-date information, for example, on products on the market, when you're out in the field.
Imagination is the only limit
After his internship, Vesa already has a job lined up in the wind energy sector, but he is still very interested in robotics and automation. Okko will continue his studies at OSAO, but he would like to work in robotics and automation in the future.
– Personally, I am at my best when I can delve deeper into a particular subject. There are a huge number of such subjects in this field. During my traineeship, programming an art robot was a really enjoyable project. With the Delta robot, you have the opportunity to make at least a kind of collaborative art – art in collaboration with a robot, for example, where the robot gives you a subject and the artist then tweaks the work as they see fit. The only limit is the imagination as to how the project could be further developed in the future, for example with sensors, machine vision, or artificial intelligence, Okko says.
Okko and Vesa encourage those looking for internships in the industry to consider Probot Oy as an option. They thank their supervisors Matti and Antti Tikanmäki for giving them the opportunity to network and make a lot of good contacts during the internship. Besides everything else, they also learned more about marketing.
– At Probot, you can certainly do what you want to. Antti always gave support when you needed it. In addition, new scenarios could be proposed with a low threshold. When Matti dared to get excited about new ideas as a supervisor, we dared to get excited about them ourselves.
– During the training, it is useful to reflect on your learning and your own thoughts. It can steer you in the right direction in the field. If you approach new things with courage and an open mind, you can learn many new things," Okko says.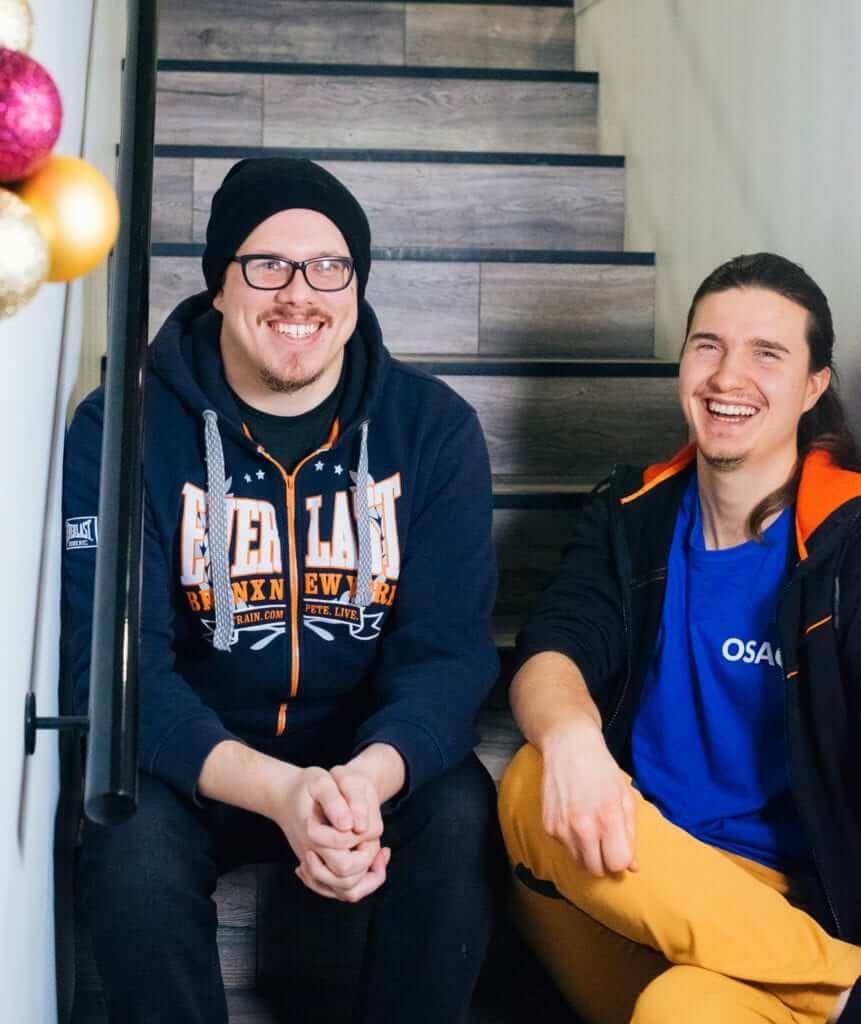 How does the delta-robot Artinator work?