We just finished our 6-month WeldGalaxy Open Innovation Pilot (OIP) project for EDISON. We did the project in cooperation with the Greek company Magos. Cooperation was smooth, even though the entire project was carried out remotely. The project aimed to develop new welding path programming methods using the MAGOS platform.
Probot Oy's task in the EDISON project was to create a virtual reality or VR operating environment, program the software interface between VR and physical robots, and enable Magos's haptic gloves, i.e. gloves that provide tactile feedback, to be used in that VR environment. Through haptic gloves, the user gets a sense of touch in the VR environment when touching pieces and keyboard buttons. In the VR environment we have implemented, with the help of gloves and finger movements, it is possible to select the piece to be welded, mark the welding path and start welding.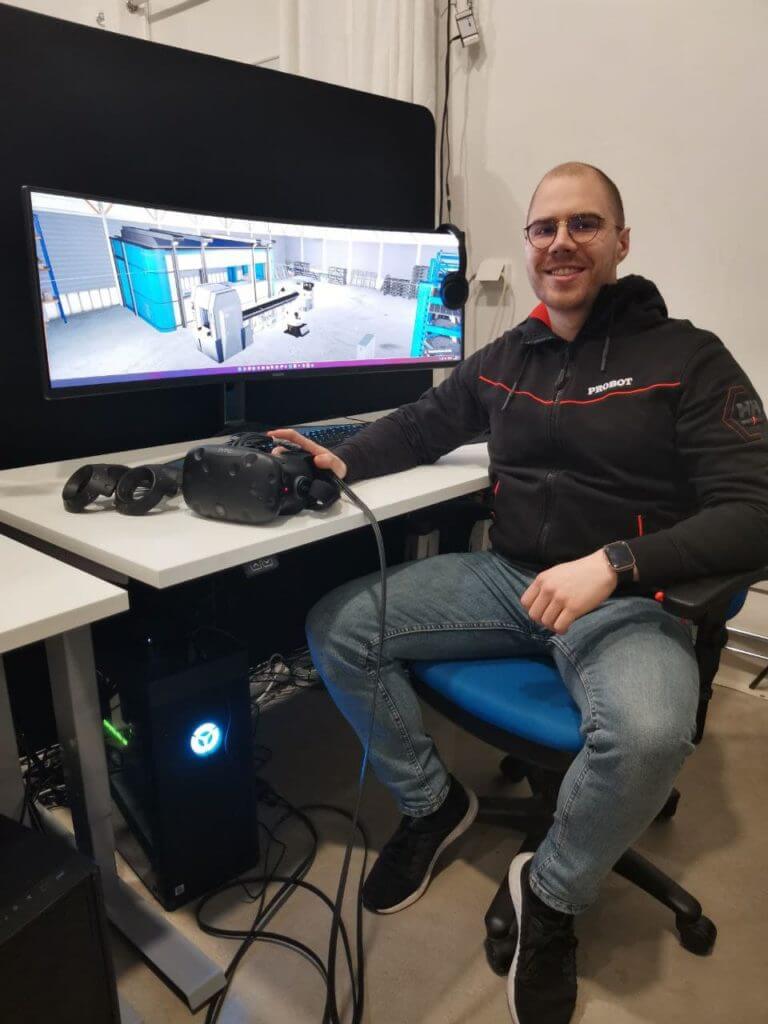 – This was my first EU project. The experience was pleasant, because the project had clear goals and deadlines to follow. However, there was also plenty of room for creativity and self-styled implementation.
– Overall, the project went very well. We found the best way to communicate with the new partner Magos as the project progressed. Everyone was satisfied with the result. However, due to Corona, we couldn't try the Magos equipment. That and the limited resources were the only unfortunate things that made the development work difficult, especially at the end, when we wanted to ensure the functionality of the final implementation.
– I love learning new things and changing the job description because that's how projects stay interesting. In addition, more tools for future challenges are constantly accumulating in your toolbox. This versatile project enabled the accumulation of skills from game engines and computer graphics to editing the final demo video.
– Extended reality (XR = VR + AR) and its possibilities have fascinated me for a long time. I believe augmented reality will be a big part of the next generation industry. It was a pleasure to be involved and mainly responsible for the development of virtual reality in this really interesting project! The most interesting part of the project was thinking and undertanding more deeply how virtual reality can be used in robotics and the industrial world.
Read more: