At the end of the year, it's nice to sum up the past year and relive the brightest highlights. Hopefully your year has gone well, too. The year 2022 has been very eventful for us, so luckily there are a lot of memories.
Better Probotics!
During the past year, we have developed our operations in many ways. All of our reforms and internal development work may not be visible on the outside, but they smooth the flow of our projects. We have paid even more attention to business strategy, brand building, service design, information management, and marketing communications.
Maybe you've noticed that our visual look has been renewed? We also just launched our new website. We wanted to renew our website so that we can serve our customers and partners even better. The solutions we offer, our competent team and our company culture are presented much more comprehensively now.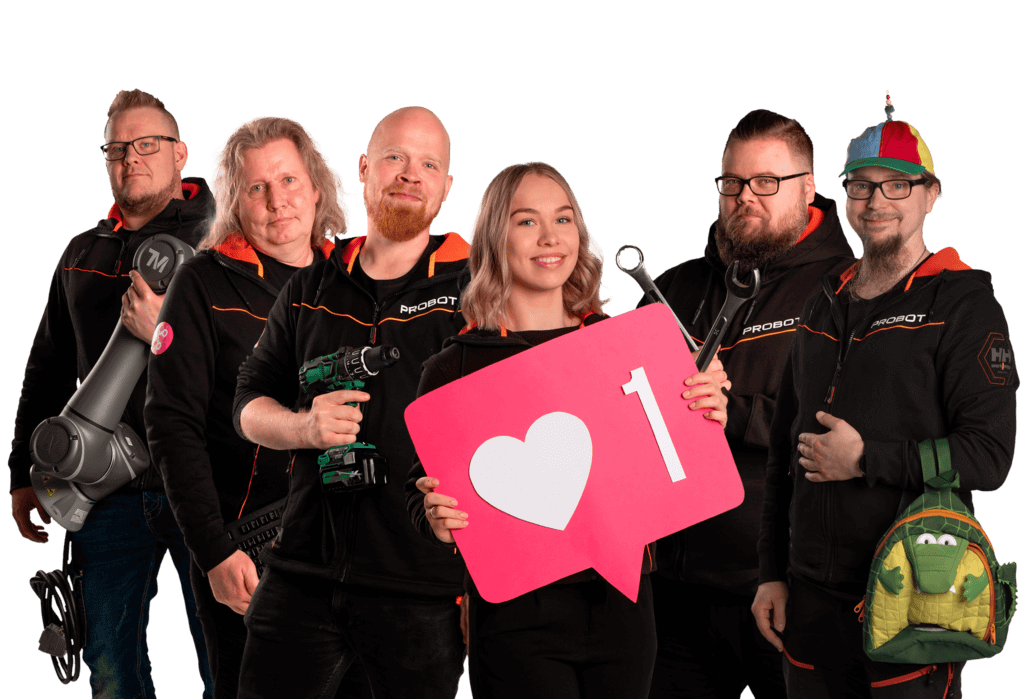 Hammer and nails
Our team has grown with several Probot-minded experts during the past year. Pauliina Ojakangas, Janne Paaso, Juha Polvela, and the so-called Jani-tribe Jani Tyni, Jani Rytkö, and Jani Juntikka have joined our team. You can read the introductions of both new and old team members here. By clicking on a personal photo, in addition to work tasks, you can find out who is the "Tarzan of their own life" and in whose company even the Duracell bunny can calm down.
While the size of our team has grown, so has our office space. We invested in a new 400 m² assembly facility in Kempele Zatelliitti. The new production facilities enable a new leap in our company's growth, as we can do even bigger projects in the future. With the new hall, our Oulu office frees up more space for workstations, which enables the recruitment of new employees.
This year we have been able to happily state that coronavirus did not ultimately weaken our company's situation, but the opposite. During the pandemic years, we proved our possibilities and growth potential. We dare to look at our activities and our future in a completely different way. Now there is more belief in the company than ever.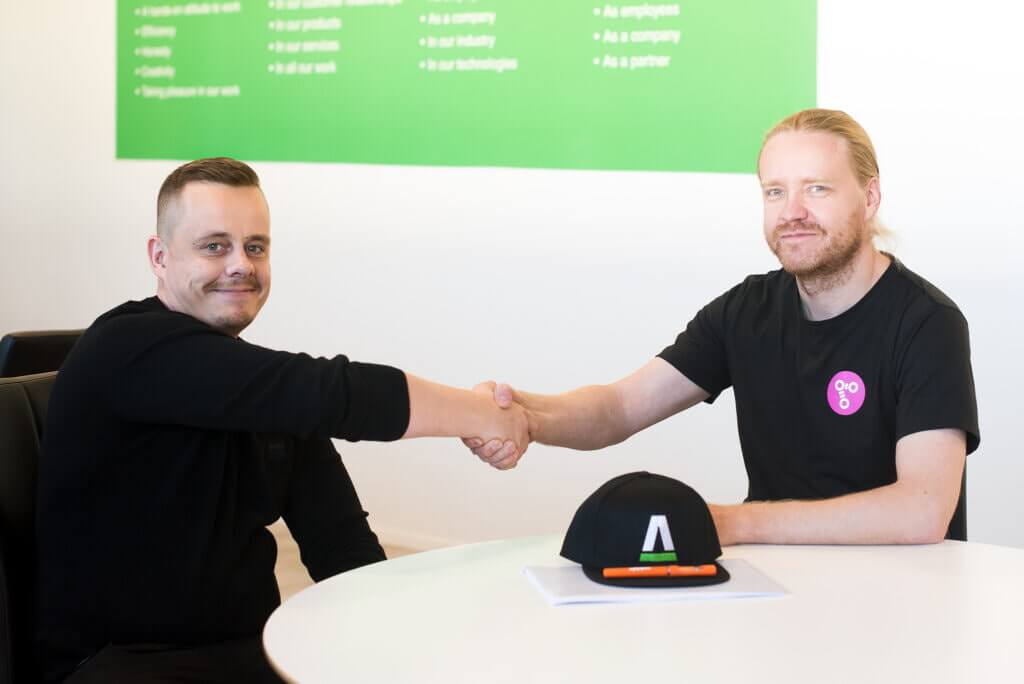 "One thing's for sure: we won't sell you any crap."
In addition to customer projects, we have done our own development work. We could highlight our own mobile robot Dolly™. A few years ago, we noticed that there is no medium-sized mobile robot on the market that can move nimbly even in tight spaces, and would be perfect from the point of view of programmability, modularity, duplicability, and customization. That's why we decided to develop one ourselves and as a result, Dolly™ was born. Learn more about Dolly, which is versatile and suitable for different logistics solutions, here.
We continue to represent the products of KUKA, one of the world's leading producers of industrial robots and factory automation solutions, and OMRON, a pioneer in the manufacture of industrial mobile robots, as well as innovative Unitree robot dogs. In autumn, we also signed a contract with Cajo Technologies. Cajo offers an efficient, environmentally friendly and traceable solution for product labeling. Thanks to the cooperation, we can offer our customers comprehensive production-enhancing solutions that combine top-class product marking, accurate machine vision and reliable robot automation.
Probot Oy – Specialist in Robotics.